"…I am looking forward to working with you. Please don't hesitate to give me a call if you have any questions about our services or to discuss how I may be able to help you …"
Andreas Jaeger Consulting and
Jaeger Investments LLC
were founded by Andreas Jaeger, a retired business executive. Before launching the business, Andreas completed a successful 20-year career as business executive at a number of well-known US Fortune-500 companies during which he led businesses as Vice President and General Manager with P&L responsibility for annual sales of over $250 million and over 250 employees globally.
           He also held a number of senior leadership positions as Vice President in key corporate functions such as Strategic Business Development, Program Management (PMO), Turnaround Management, Breakthrough Initiative Incubation, Business Transformation and Change Leadership.
           During his career, Andreas was responsible for the turnaround and integration of a $100M business unit in the water treatment industry in the US, the transformation of a pan-European business based in the Netherlands with over $600 million in sales and over 2,500 employees in six countries which included the development, launch, and operation of a tax-optimized principle company structure, and Andreas has made major contributions to the transformation of a business with over $1 billion in annual sales and over 5,000 employees in the US.
           Andreas is the founder and principal shareholder of a real-estate investment holding in the greater Phoenix metro area, he is the founder of a personal coaching  & mentoring practice in Scottsdale, AZ, called Scottsdale Coaching & Mentoring, and he is a board-licensed Realtor® with Russ Lyon Sotheby's International Realty,  the #1 brokerage firm for residential luxury property with an annual production of over $7 billion in Scottsdale and Paradise Valley.
           He holds a MBA in Finance, a Masters degree in International Management, and a BS in European Business, with a combined major in Finance, Taxation and Controlling, and he holds a German degree of Dipl.-Kfm, European Business (EBS). Additionally, throughout his career, Andreas has received extensive on-the-job training and continued education on best practices in a broad range of topics such as organizational leadership, human resource management, talent development, lean-six-sigma, business ethics and financial compliance.
           Andreas has received talent scholarships and achievement awards for academic excellence in high school, undergraduate- and graduate programs. He has received the President's Award for operational excellence at Ingersoll-Rand, a $10 billion publicly traded company at the time, and he received several formal commendations from the majority shareholder and founding-family heir of Watts Water Technologies Inc., a $1.5 billion publicly traded company for his contributions during his tenure in the business.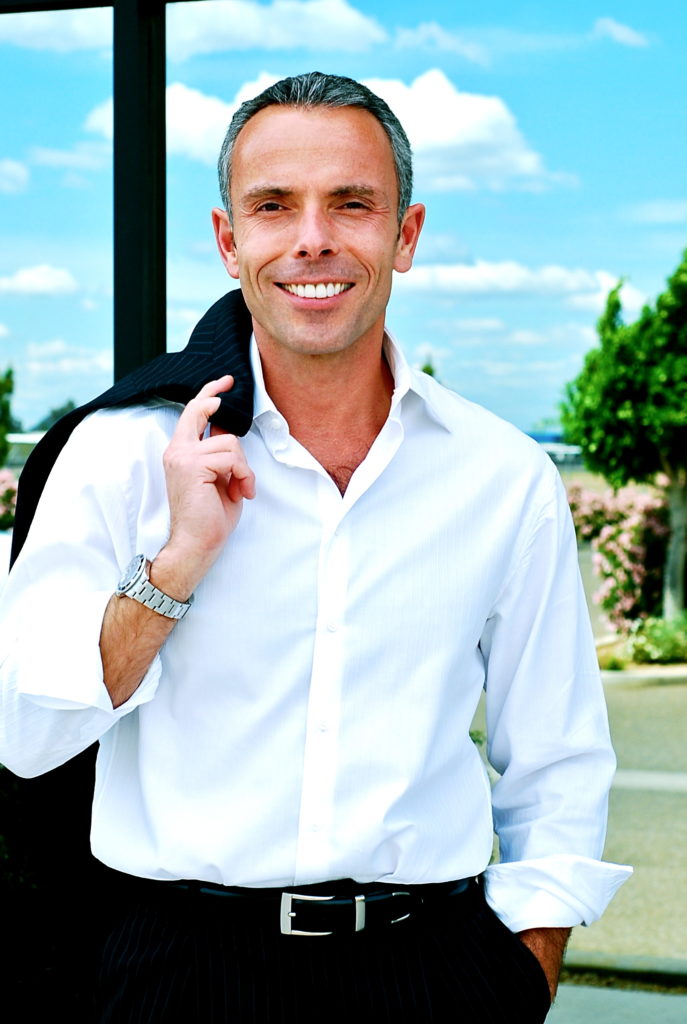 As part of his interest in coaching, counseling and psychology, Andreas has practiced mindfulness and meditation for several decades, and he has participated in several hundred hours of group-based and individual counseling programs with students and patients. He has attended a Masters Program for professional counseling at an accredited graduate-school for psychology, and he has studied mindfulness-based behavioral therapy (MBT), and rational-emotive behavioral therapy (REBT) with leading practitioners in the field.
                    As part of his work and education, Andreas has lived in the US, the UK, the Netherlands, Ireland, South Africa and Germany and he has traveled many parts of Asia, Europe and South America.  Andreas is fully bi-lingual German-English and he is a dual US citizenship of Germany and US.  He lives in Scottsdale with his wife and two step children.